Utica Feed & Hardware Utica, Ohio
Utica Feed & Hardware offers a wide range of services to our clients. We have a grain elevator and can have you in and out in no time, so you have more time to tend to the fields.Utica Feed & Hardware's experienced and courteous staff can also help answer any feed question you may have. Looking for special blends for your livestock? D & L Grain has specially formulated feed mixes that can help your livestock with virtually any issue.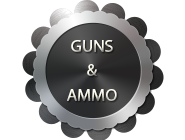 Utica Feed & Hardware offers

Bobcat rental services

for outdoor projects. Have a fence to build, a ditch to dig, or maybe just all-around field cleanup…

Utica Feed & Hardware

has the equipment that can help!

Grain & Feed Animal Feed Bird Seed Canning Supplies

Pro Hardware Do-It-Yourself Projects Household Items Tools

Services Key Cutting Glass Cutting Propane Refills
Pro Hardware Utica, Ohio

Have a home project? Our local hardware store has 1000's of everyday items for your home projects.

Nails Screws Plumbing Electrical

Paint Brooms Shovels Bug Spray

Light Bulbs Keys Propane Refills Clothing

…and much more! Visit one of our Pro Hardware pages for more details. Have a job and need some advice? Pro Hardware can help! Ask one of our Pro Hardware qualified professionals and we will have you on your way to finishing your task in no time. No job is too big or too small. We take the time to help each customer, no matter what it takes, at our Utica, Ohio Pro Hardware store.